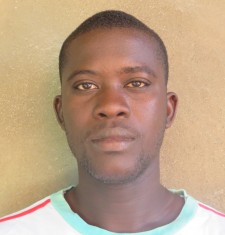 Robenson
Respiratory Technician
My name is Robenson. I studied electricity and construction.
I know a little French. I work with Dr. Coffee. I work with the oxygen. I like working with Dr. Coffee, because she is a good doctor, she loves the patients, she does everything she can for them. For those of us in Ti Kay, this is a reality. I started working at Ti Kay in 2012, and I hope to continue working at Ti Kay.
Mwen rele Robenson. Mwen aprann elektrisite ak batiman.
Mwen konnen yon ti franse. Mwen se anplwaye Dr. Coffee. Pòs mwen, mwen travay nan oksijèn. Mwen renmen travay ak Doktè Coffee, paske li se yon bon doktè, li renmen pasyan li, li prè a tou pou yo, nan Ti Kay se yon vrè reyalite pou nou tout. Mwen komanse travay nan Ti Kay nan ane 2012 e mwen vle kontinye travay nan Ti Kay.