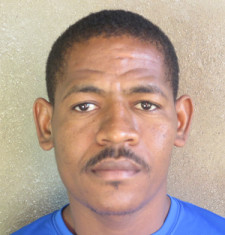 Thomas
Community Health and Triage
Community Health and Triage
My name is Thomas. I studied computer troubleshooting.
I like Dr. Coffee's work. I work in triage. I like Ti Kay a lot and I want to always work for Ti Kay. I speak a little French. And I'm happy about Dr. Coffee's presence in Haiti because she cares a lot about the patients and does good work.
Mwen rele Thomas. Mwen aprann depanaj dòdinatè.
Mwen renmen travay Doktè Coffee. Mwen travay kòm triage. Mwen renmen Ti Kay anpil e mwen vle toujou travay pou Ti Kay. Mwen pale yon ti franse. E mwen kontan prezans Doktè Coffee an Ayiti paske li renmen malad yo anpil e li fè bon travay.