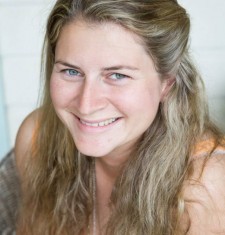 Bec, RN
Volunteer Nurse
Bec is a pediatric nurse from Australia who started out nursing in 2004 as a nursing assistant and has nursed ever since.
She obtained a Bachelor of Nursing at Charles Darwin University, specializing in emergency nursing, public health and tropical medicine and completed a post graduate certificate in pediatric critical care. She has worked as a volunteer in Kenya in 2004 and 2009, and has been back and forth to Haiti to work with Ti Kay since 2012.
She is known to our pediatric patients for her cuddles. She has been known to chase after our pediatric patients while holding up a cardboard box, her make-believe car.