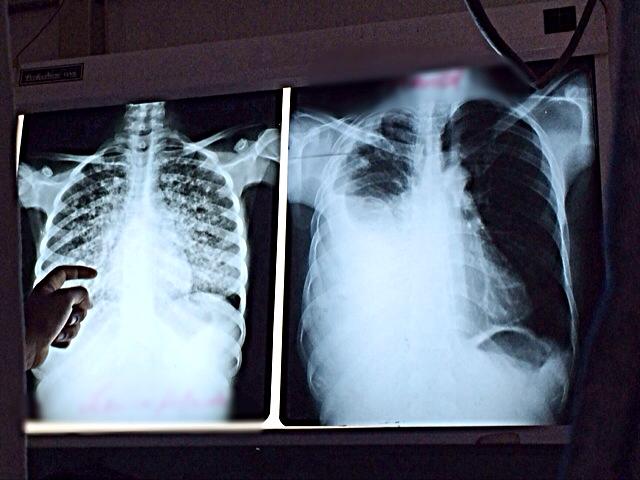 A look at TB in Haiti soon after the earthquake by Jeff Swicord
Port-au-Prince General Hospital is the largest hospital in Haiti.  Some of its buildings were damaged during the earthquake, but with the help of international medical organizations it has remained open.  On any given day, more than 300 patients arrive looking for care.  More than two months after the quake, doctors are seeing less of the crush injuries they saw right after the earthquake.  Now, as the rainy season begins, they're concerned about infectious disease.
Dr. Megan Coffee is an infectious disease specialist from California. She has spent the past two months volunteering at Port au Prince General Hospital.
She's concerned about the likely spread of infectious disease in Haiti.  She said the medical needs of the population have changed since the January earthquake.
She said doctors rarely see the cuts, crushed limbs, and broken bones that were common early on.
"These tents use to be all orthopedic injuries, all people who had been injured in the earthquake," said Dr. Coffee.  "Now some of them are post-op patients, post surgical patients. Some are still patients remaining from the earthquake."
With the rainy season beginning and much of the population in closely confined spaces in tent cities, health workers are on the lookout for infectious and water-borne diseases.
"The problems of typhoid and malaria are going to grow with tent cities, with people who don't have the best sanitation, and, having sitting water which is the cause of both those diseases," Dr. Coffee added.
Tuberculosis, a highly contagious respiratory disease, is another concern. Of the 300 patients who come to the hospital each day, about 4 have tuberculosis.